Products
Forged Eye Bolt & Eye Rods
1/4" to 1 1/2" diameter to 3 1/2" long under shoulder in stock
Specials up to 1" diameter x 80" long
We have eye rod tooling to 1" diameter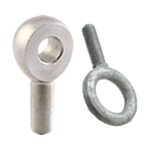 Hex Head Cap Screws
Diameter Length: 1/4 to 2 1/2 to 2~" in: Grade 2-5-8
Largest stock of unlisted sizes in the area
Stock items can be reworked in any quantity
Fine thread also available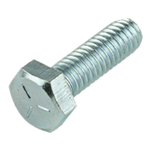 Flat Head Cap Screws
Diameter Length: 1/4 to 1 1/4 to 20" N~J: Slotted in stock
Grade 5 available : from stock : grade 8 quotes.
Fine thread sizes on application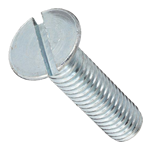 Wood Screws
Diameter Lenqth: #0 TO #24 TO 4"
All head styles and Phillips available.
Brass stocked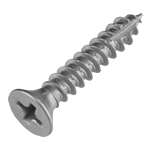 Sheet Metal Screws
Diameter Lenqth: #2 TO 3/8 TO 4"
Complete stocks of thread cutters available also.
Type "A" standard. All head styles and Phillips available.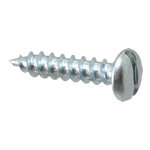 Shoulder Screws
Diameter Lenqth: 1/4 TO 1 TO 6".
Alloy-heat treated : ground body : tensile-140,000 PSI.
Specials to order
Longer lengths available on request.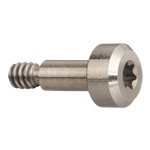 Hex Finished Nuts
Diameter : 1/4" TO 3-1/2"
Special thickness and hex : sizes available.
Gr.5, gr.8 and left hand threads available.
Also stocked in finished jam. heavy and heavy jam.
Fine thread stocked in Finished and Finished Jam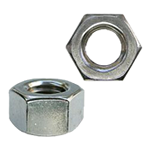 Thumb Screws
Diameter Lenqth: 6-32 TO 1/2 -13
Specials made to spec. to 24" up to 1" diam.
Also available with shoulder.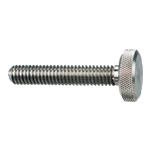 Flat Washers
Diameter : #2 TO 3". Hi-tensile A
325 SAE and USS
Alloy-specials available.
Brass stocked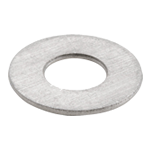 Square Head Set Screws
#8 TO 1-1/2" TO 12" : cup-oval-dog pts. Largest stocks- specials made to order.
Unlisted sizes on short notice.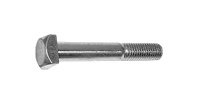 Lockwashers
Diameter : #2 TO 2-1/2"
Plain & plated. m.s.-a.n.
From large stocks.
Includes: split, internal and external tooth.